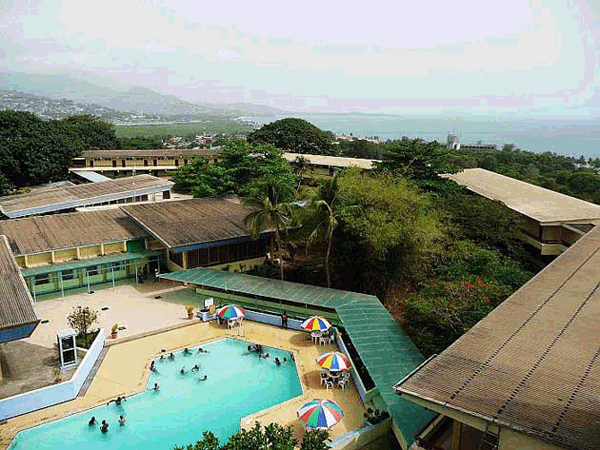 Investment and Financing
200 Rooms, 50 Apartments, 2 Restaurants (Chinese and Western), 3 Conference and meeting facilities, bars, nightclub, swimming pool, tennis court and secure car parking facilities. Bintumani hotel is the largest hotel with first class and state of the art facilities.Make your stay at Bintumani hotel confortable.
Situated a few kilometers from the city center of Freetown, on the panoramic view of Aberdeen Hill over looking the Atlantic Ocean and Freetown, is a center atmosphere. We offer you a quiet and peaceful accommodation with best quality service, plus many more attractions to make you feel at home.
Perched atop the rolling hills over looking the stunning white sands of the Lumley Beach in Freetown, Sierra Leone, Bintumani Hotel sits in serene and beautiful surroundings. The hotel is just a stone throw from the helipad and hovercraft services which ferry visitors across the sea from the International Airport at Lungi and an hour's drive from center of town. Bintumani hotel, which was invested and re-habilitated by BUCG of the People's Republic of China, is the largest hotel of its kind in Sierra Leone. Offer five star services to its clients.
Add: 11 Man 'O' War Bay, Aberdeen, Freetown, Sierra Leone, West Africa.
Tel: 00232-22-23996/236603
E-mail: bintumani_hotel@yahoo.com.cn