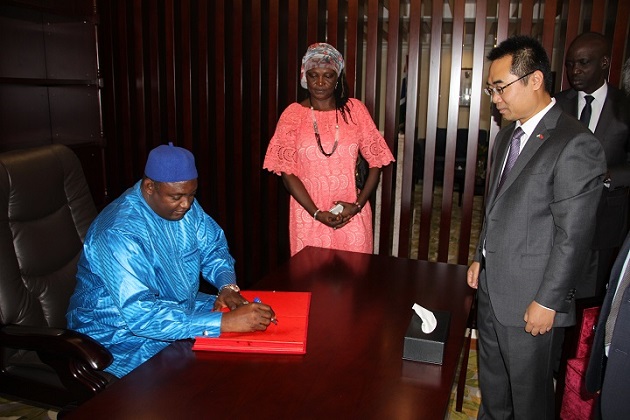 From April 26, 2017 to 27, President Adama Barrow of the Republic of Gambia paid a state visit to the Republic of Sierra Leone. Barrow and his party chose to stay at the Bintumani Hotel which organized the reception successfully with high specifications and high standards.
President Koroma of Sierra Leone met with President of Gambia in the hotel hall 2. Furthemore,a grand welcome banquet had been held on the Deck Bar of the hotel for President Barrow and his party.
Under the recommendation of the vice president of Sierra Leone, Zhang Wenguo, the manager of the hotel, visited President Barrow in his suite and asked him to sign his autograph for the hotel. President Barrow said he had a good time at the hotel,inscribed for the hotel and took pictures with the manager group.