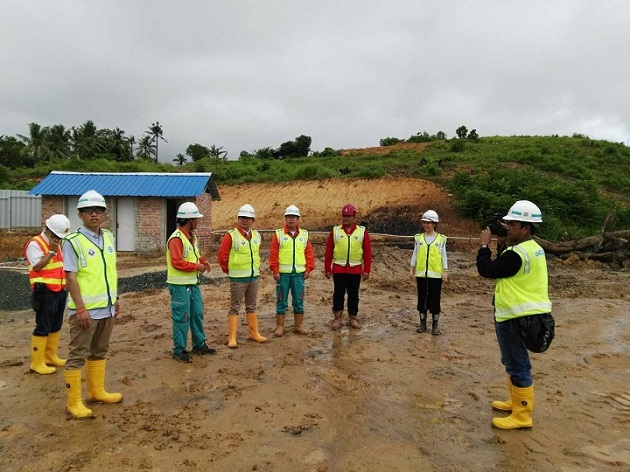 On May 17th, the TRVI reporter of Indonesian national television went to the Balikpapan road project doing the field interview.
This project joins the union with two local companies, which responses the principle of achieving shared growth through discussion and collaboration advocated by "The Belt and Road", and promotes local employment and economic development. At the same period, Indonesia's President, Joko Widodo, went to China to attend "The Belt and Road" summit. The interview reflects local-national media's emphasis on Chinese companies and BUCG.
The project manager Jin Shi explains the progress and status of the project and accompanies the reporter to visit the mixing plant, the daily construction of workers and on-site safety education, which shows the good sprit and the positive attitude of BUCG staff.
At present, the project has preliminary completed the business, design, and technical work, the mixing plant has been installed, and the first ship of sand and gravel materials has arrived at the project, other steel bars, geotextile material will arrive soon. The project is progressing smoothly.