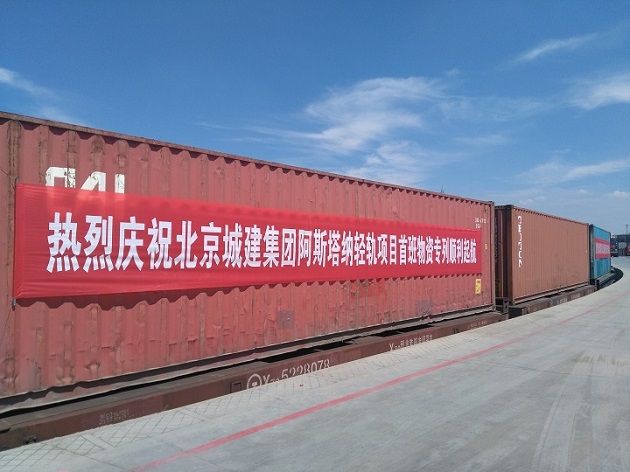 June 28th, first commandeered train for freighting cargos to Astana Light Rail Project departed China's Urumqi for Kazakhstan's Astana; the journey is estimated to last 15 days.
The cargos carried forth by this train are 41 containers payload of materials for portable housings. This maiden trip sees the eradication of major external difficulties previously encountered in project camp construction, and marks firm establishment of efficient procurement supporting system against all odds. This is also BUCG's first-of-its-kind effort in commandeering trains for shipping materials to its oversea projects, a milestone of new thinking in procurement mechanism.
It is learnt that this freight train belongs to the newly founded trans-border line, whose very initiation was witnessed by Mr Xi Jinping, General Secretary of China and Mr Nazarbayev President of Kazakhstan. As an essential element of 'One Belt, One Road' initiative, China-Kazakhstan Freight Line shall continue to provide vital material support for Astana Light Rail Project.