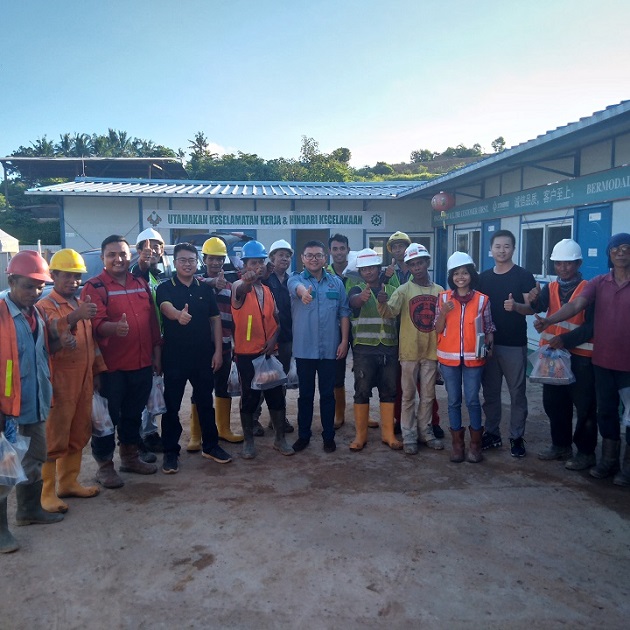 Days before Lesser Bairam, as gesture of good will and in alignment with festival spirit, project department offered gifts to local army, schools and local employees.
Like spring festival is to Chinese, Lesser Bairam is the single most important religious event in Islamic world. Most local employees working for BUCG are Muslims, in light of this fact, to establish local reputation, advocate its people-orientated corporate culture and boost morale, project department arranged arrays of gifts for local employees.
Under the witness of local county mayor, project department also offered gifts to local social institutions to demonstrate its commitment to upholding social responsibility, as well as to facilitate future project implementation.