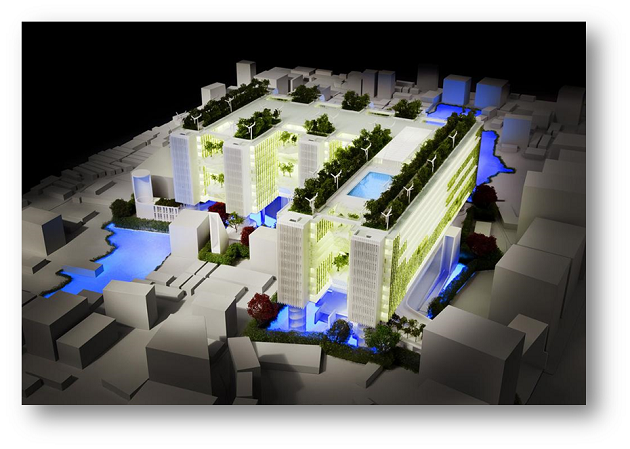 On August 28,2017, BUCG won the binnding of building BRAC university new campus at a price of RMB 600000000. The Bangladesh BRAC University will be built with the money from the BRAC University itself. A consourtium will be formed with a well-known local company, named Associated Builders Cooperation, and BUCG will be as a leading party in it.
BRAC (Bangladesh Rural Advance Committee) is the world's largest and best commercialized transnational non-governmental organization, dedicating to poverty alleviation, education and other social welfare activities and having strong influence both locally and globally. The project is designed to build a 13-storey modern teaching building of steel structure for the only university under its control.
BUCG came to Bangladesh in 2016, and then they gets more and more familiar with the environment, expands the market and actively tracks projects in the construction field. The BRAC university project shows that BUCG have successfully taken the first step into the Bangladesh market.When the project is completed, it will be a landmark in the capital city, Dhaka, and at the same time, it will boost Bangladesh's higher education hardware facilities, which will play a positive role in local social and economic development.
BUCG,as one of the distinguished Chinese construction enterprises, actively respond to the Belt and Road initiative, follow the country's strategy of going abroad and undertake construction projects in various regions, like Africa, southeast Asia, America,Middle Asia and Middle East.BUCG will take this project as an opportunity to further develop Bangladesh and south Asian market, set up the Chinese enterprise brand image, perform their social responsibility and provide service to the Belt and Road initiative.