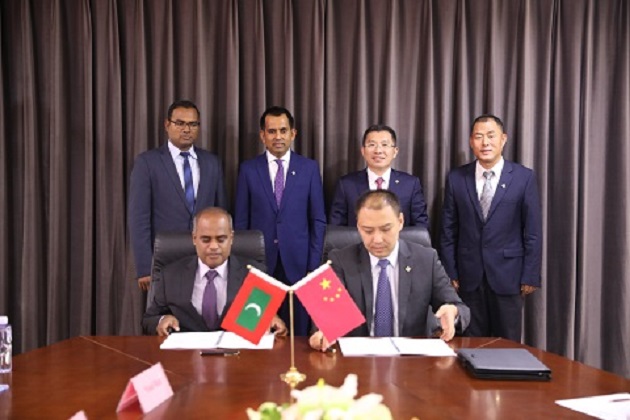 Under the witness of Mr. Sayid, Minister of economic development of Maldives and Mr. Li Daosong, general manager of Beijing Urban Construction Group International business, Maldives Airport Inc general manager Mr. Moussa and the Beijing urban construction group international division deputy general manager Mr. Luo Wei signed the Maldives International Airport and seaplane Verana facilities development project (hereinafter referred to as the "water project") business contract.
The amount of the project contract is about55 million and 500 thousand US dollars, including the construction of a seaplane terminal, floating dock, MRO facilities and other supporting facilities, the project owner for the Airport Inc in Maldives, Beijing urban construction group as the EPC general contractor.
The project is located in the lagoon of the airport island. It is the only departure station for the tourists to transfer to the water plane after arriving in Maldives. More than 50% of the visitors to the city take the milk drink every year. According to the feasibility study, the water traffic volume will increase steadily at an average annual rate of 3.8%. It is estimated that by 2035, the number of passengers on board the water jet will reach 2 million and 100 thousand passengers.
As what Mr. Sayid said,Beijing urban construction group is a customer consideration, dare to undertake, trustworthy enterprises, the Malaysian government and Airport Inc are firmly convinced that they will see a successful project.