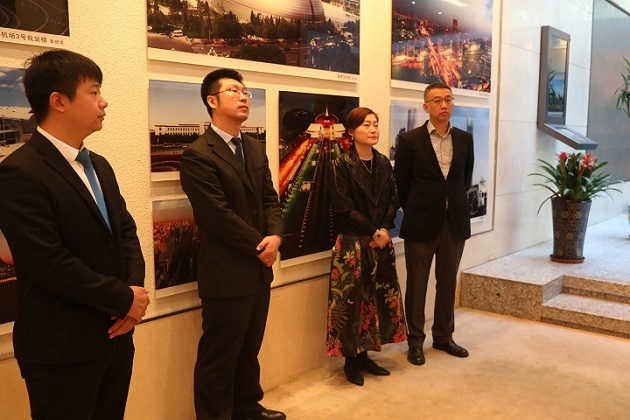 On October 13, 2017, Liu Xiaoguang, the economic and Commercial Counsellor of the Chinese Embassy in Mozambique, visited the Beijing urban construction group. Ding Li, deputy director of International Department, accompanied Mr. Liu to visit the exhibition hall of the group, and broadcast the new promo film in the conference room, showing the business advantages and strong comprehensive strength of Beijing urban construction group.
The counselor expressed his appreciation for the rich experience of engineering construction and the spirit of "national craftsman" at home and abroad in Beijing urban construction. The two sides exchanged views on Mozambique's economic environment and national policies, and discussed how to better carry out projects in Mozambique. The counselor said that the business administration will continue to focus on and support the Beijing urban construction.
Since the International Department since 2010 to enter the Mozambique market, and actively develop business and service to the local society, the successful construction of the completion of the Mozambique agricultural processing Chokwe Park project. Since the announcement of the ten major cooperation plans by the Chinese government at the Sino African summit in 2015, the Ministry of international affairs has responded positively to the strategy of Sino African cooperation and optimized the project being followed up. At present, the international department is promoting Mozambique Mozambique Commerce & Trade Logistics Park project and Nyanza Province to Tanzania highway and bridge construction projects.