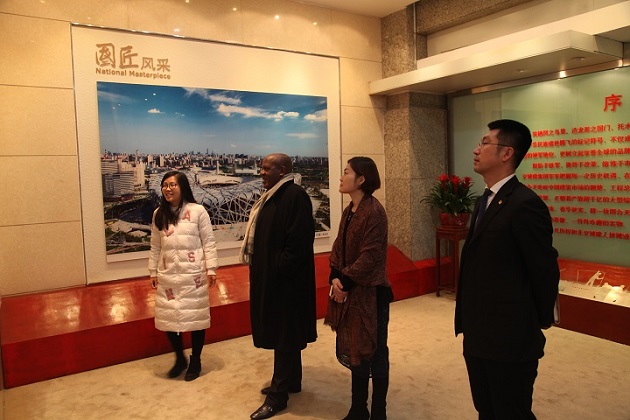 On December 15th , David Seaman, mayor of Maputo, capital of Mozambique, and Natasha Morais, the foreign affairs director of the city hall of Maputo, visited BUCG. Ding Li, the deputy manager of the International Department, accompanied the mayor of Seaman to visit the group exhibition hall and held talks.
Ms Ding shows a strong comprehensive strength of BUCG, introduces the status quo and the development of road project. She says thanks to Mr. Mayor for the support in the capital city of Maputo and shows the desire and confidence in participating in infrastructure construction in Mozambique.
The mayor said the visit "seeing is believing". He is on behalf of the Maputo municipal government to welcome BUCG in Maputo to carry out real estate business and to participate in infrastructure construction. He expressed appreciation for the strategic position of BUCG in Mozambique, and said he is looking forward to welcoming BUCG to Maputo's industrial park.