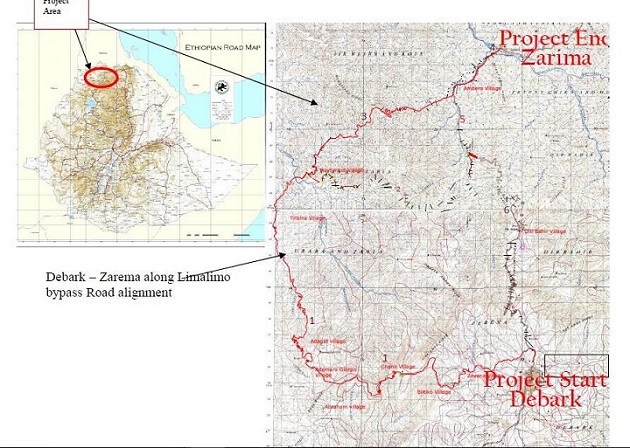 On April 27, the African Region Department received "the letter of award of contract of Deepak-Zarima (detour Limaleo) EPC highway project", which symbolizes the breakthrough of BUCG in general contracting business of highway field in the Ethiopia market.
The project owner is Ethiopia Roads Authority, the source of funds is budgetary funds of Ethiopia Federal Government, the amount of winning the bid is USD 79 million, and the road length is 68.6km. It includes the dismantling of the original damaged structure, reconstruction of culverts and bridges along the line, pavement renovation of asphalt concrete. The contract duration is four years, the defects liability period is one year, and the quality guarantee period is four years.
It is reported that this is the cooperation competitive tender that it gives full play to the advantages of industrial chain of BUCG in African region, the first highway project put into operation, and plays the demonstration effect in driving six sections of the group to go global in a collaborative way. Meanwhile, this is also another breakthrough of Asian Region Department in the Ethiopia market after non-issue DSS highway project that won the bidding recently and MOU of BRT project was signed. Next, BUCG International will integrate advantageous resources in the group, strictly perform the contract, and build good brand of BUCG in the Ethiopia market.