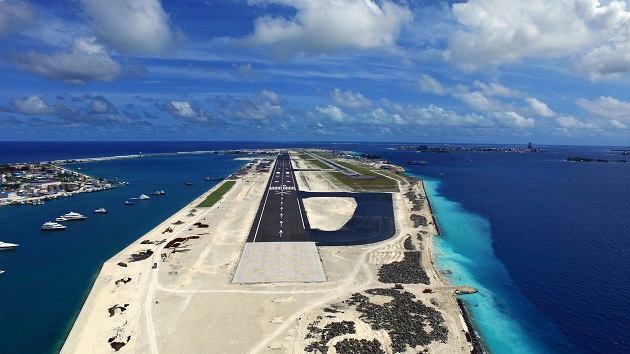 Report from Xinhua News Agency on August 25 in Colombo (Reporters Zhu Ruiqing, Tang Lu) News from Male: The construction of the top layer of asphalt on the new runway of Maldives International Airport undertaken by a Chinese enterprise was completed on August 24, which symbolizes the completion of overall paving of the new runway.
According to the project director of the construction unit BUCG, the length of the newly built runway is 3400m, and the width is 60m. After the paving of the runway is completed, the lighting and navigation system will be installed.
The airport reconstruction and expansion project involves new runway, new parking apron and new oil depot. This is an important cooperative project between China and Maldives under the framework of "the Belt and Road". Construction was commenced in November, 2016, and it is planned to be completed in November, 2019.
Minister of the Ministry of Economic Development of Maldives, Mohammad Saeed ever said, the expanded Velana International Airport will make it available for the takeoff and landing of large passenger aircrafts, and effectively enhance the transport capacity. Meanwhile, the construction project will bring approximately 9000 employment posts, and stimulate industries related to tourism to create approximately 75,000 employment posts after completion.