Contact Us
BEIJING URBAN CONSTRUCTION GROUP CO.,LTD.
Add: B-306, Chengjian Plaza, No.18, Beitaipingzhuang Road, Haidian District, Beijing, P.R.China.
Post Code: 100088
Tel: 0086-10-62091560
Fax: 0086-10-62091559
Http://english.bucg.com


Branches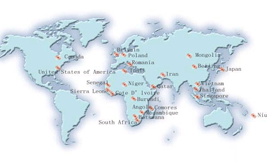 | | | |
| --- | --- | --- |
| | Chairman of Beijing Municipal Committee of CPPCC Ji Lin visited Beijing Daxing International Airport | |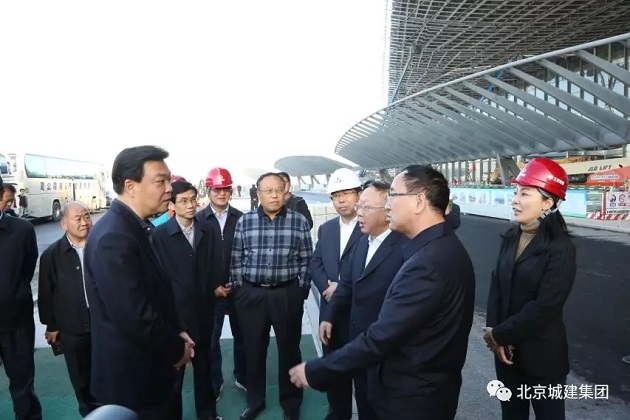 On the afternoon of October 23, Chairman of Beijing Municipal Committee led more than 100 CPPCC members to visit Beijing Daxing International Airport for the planning and construction of the new airport.
At the exhibition room on the construction site of the terminal core area, the team led by Ji Lin watched the report film about the new airport construction, listened to the report related to general information about the airport and the construction of the subway line to the airport, and then paid an in-depth visit to the construction site of the terminal core area.
In the hall on the fourth floor of the terminal core area, refined decoration such as roof ceiling, ground stone paving, etc. was completely in progress. Looking at the orderly, clean and neat construction site, Ji Lin highly praised the magnificent scene twice.
He pointed out, the construction of Beijing Daxing International Airport integrates strength of various specialties, aims to build sample engineering at home with the highest standard and the highest level, and fulfills five development ideas featuring
"
innovation, coordination, green, openness, sharing
"
.
At
present
, the
engineering
is at the critical stage. All the construction units shall make persistent efforts, continue to work hard, firmly achieve targets within the construction period, and build Beijing Daxing International Airport into quality engineering, sample engineering, safe
engineering
and clean engineering.
Vice Chairman of
Beijing Municipal Committee Cheng Hong and Lin Fusheng visited
it together
with Party Secretary of Daxing District Zhou Liyun, CPPCC Chairman Wu Wenping in the company of Deputy General Manager of Capital Airports Holding Company & Chief Commander of the Department of New Airport Construction Headquarters Yao Yabo, Party Committee Secretary & Chairman of Beijing MTR Construction Administration Corporation Wu Hongjian, General Manager Ding Shukui, Party Committee Secretary &
Chairman
of BUCG Chen Daihua, Deputy General Manager & Chief Accountant Li Li et al.