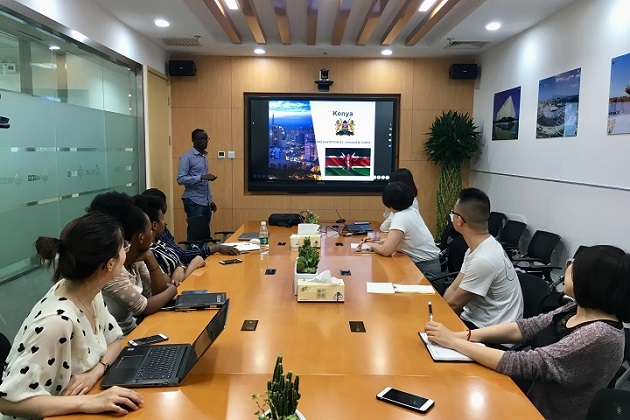 On May 13, 15 and 17, the International College organized five foreign interns from the International Division to give three English lectures on "Go to Africa" to promote exchanges between different cultures and showed a colorful Africa to their colleagues.
This series of English lectures are divided into three sessions, which were given by Kledin, Collins, Justine, Monique and Innocent from Africa, Congo, Rwanda and Kenya. The lectures were rich in topics, covering introduction of Congo, Rwanda and Kenya, as well as African festivals, costumes, places of interest, food, natural resources, wildlife, history, trade, etc.
The five foreign interns were very happy to have the opportunity to share and spread the culture of their countries. In order to present a beautiful cultural feast, they were carefully prepared after receiving the lecture invitation, defining the topics, preparing the courseware and giving a trial lecture. The colleagues who participated in the lectures were inspired by the rich content and passion of these foreign guests. They listened carefully and even asked questions and discussed around these foreign colleagues after the lectures were over. The atmosphere was lively and enthusiastic.   
The series of "Go to Africa" English lectures provided a bridge of communication for staff with different cultural backgrounds from the International Division, which promoted mutual understanding and friendship. At the end of the series of lectures, five foreign interns said that this was a valuable experience in the internship process and hoped to have more opportunities to communicate with each other and learn from each other.